Saving up in a smart and enjoyable way
By VIP Real Estate Ltd In Buy Property in Thailand, Invest in Thailand, Tips & Tricks On February 22, 2016
---
Warren Buffet once said:
-Don't save what's left after spending, but spend what's left after saving.
Most people can see the wisdom in these words, but many people don't manage their money like that. But people who do, people who plan their retirement age well, often see a much higher quality of life when they get older, and also have a more active life style with frequent trips and new experiences.
Saving doesn't have to be boring
You don't have to say goodbye to your annual holiday in order to save up for your retirement age. VIP Real Estate offers some great opportunities to invest in a holiday home. This is a good idea for several reasons:
Real estate prices steadily go up every year in Rayong and Thailand, so your investment will accumulate an increased value over time, and give you a profit when you sell it again.
You can let us rent out your house or apartment when you don't use it. This will give you a

guaranteed

 contractual steady income. As a rule of thumb, the income can pay for your annual holiday, including plane tickets, so you literally get a free holiday every year.
You have a private holiday home waiting for you, where you can stay for free – even if you let us rent it out (in which case conditions apply).
Due to the low exchange rate of the Thai Baht, buying a house or an apartment in Thailand is way cheaper than in your own country and in many other countries. It's within reach for most people.
Thailand is in general a more stable market than many western countries. The impact of the financial crises were minimal in Thailand, and real estate prices hardly took a dip while they almost collapsed in some other countries. We have sold and re-sold real estate for many years, and we have yet to see one of our customers re-sell an apartment with a loss. It has never happened.
In Rayong we have several projects available. Our primary location is the VIP Chain Resort with both houses and apartments, for example Oasis Garden (houses around a shared pool) and Tropical Beach (luxury apartments). We also have the Sea Sand Sun Resort, a fully renovated condominium building further down the beach road, and our latest project is Tiffani Beach Condominium (located next to Sea Sand Sun) with luxury apartments with all facilities.
Our customers invest in a holiday home and we offer optional packages of services and full support to our customers, including
Full supervision and maintenance of your apartment while you are away
Professional help and advice regarding investment, rental etc.
Our package offers you complete safety, so you can sleep well at night. Literally, nothing can go wrong if you take advantage of our rental guarantee and re-sell guarantee – except natural disasters of course.
Good return of investment
There are of course expenses when you own an apartment or a house. You must pay a yearly maintenance fee to keep the building and the facilities in perfect shape, you should have your property insured, and there are also fees and taxes related to the purchase itself.
However, when you put it all together, the net return of investment is far better than any bank can offer you, and far more fun and interesting for that matter. Your investment is alive – you can enjoy life in your luxury holiday home while saving up at the same time.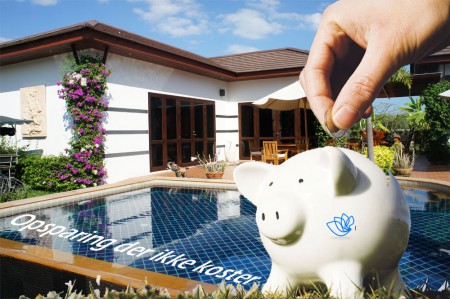 Apartments from 850,000 Baht, fully furnished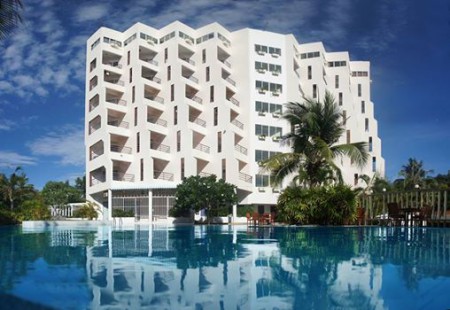 Resort apartments from 1.9 MTHB, fully furnished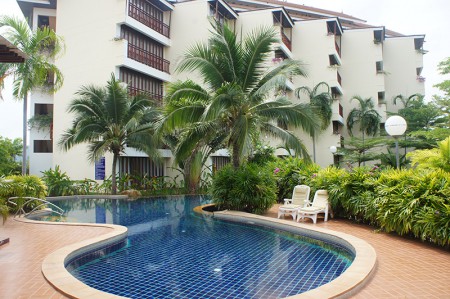 Luxury beach apartments with all facilities from 1.6 MTH, fully furnished - ready 2017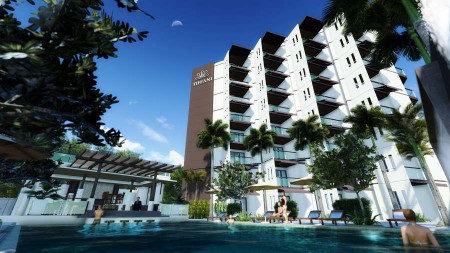 Houses from 3.5 MTB, fully furnished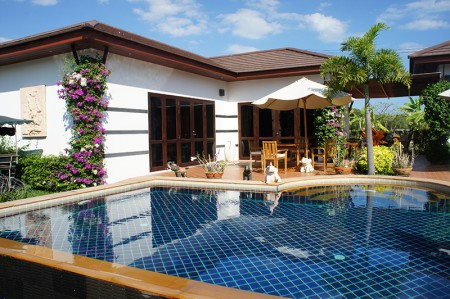 House with roof-top terrace and pool access from 3.6 MTB, fully furnished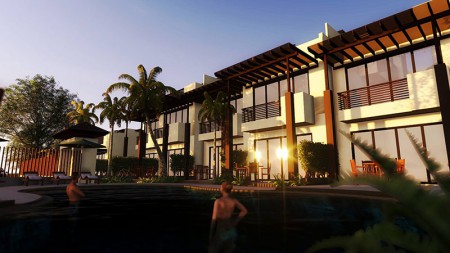 Luxury Pool Villas from 5.4 MTB, fully furnished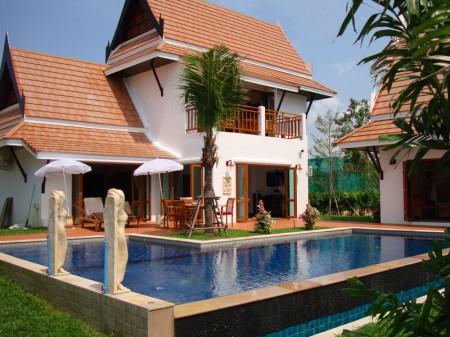 ---