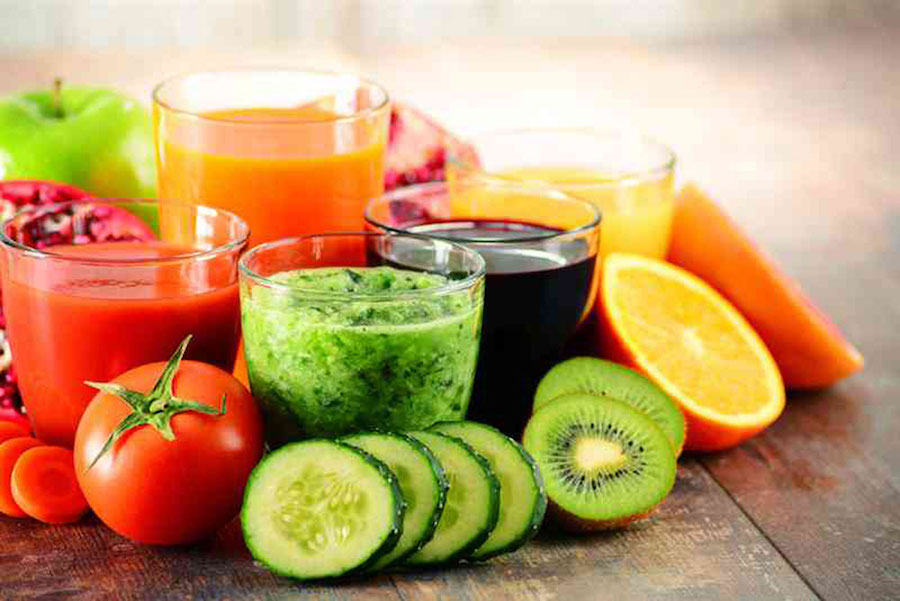 Health and Wellness program
By VIP Real Estate Ltd In Attractions in Rayong, Mae Rampheung Beach, Rayong On October 12, 2016
---
Join our
Health & Wellness for Body and Mind

program and combine your vacation with focus on well-being – even after you've come home!

Be good to your body!  Just small changes in your lifestyle can create long-lasting positive changes in your body. Think about your well-being and have a focus on what you drink and eat and the way you treat your body.

If you have a desire to lose weight, get in better shape or get your body to function better, then you can participate in our Health & Wellness for Body and Mind program, which you even can organize according to your own wishes and needs.

This season we offer a unique concept where you can select the program you want. You can participate in activities and follow a special diet, and you decide the scope.

We have planned a number of activities that everyone can participate in regardless of age and condition, and our restaurant offers a special menu prepared by the healthiest and best ingredients with focus on giving your body exactly what it needs. Our pool bar serves as part of this program completely freshly squeezed fruit drinks without additives or sweeteners.
Take part in the full program
The full program with daily activities and focus on a healthy diet gives you a guaranteed weight loss and a general cleansing of the body, which of course leads to a healthier organism and an increased well-being. You can participate for one or more weeks and you can focus on your own needs. If you follow the program 100%, you will experience a weight loss of 1 to 5 kg per week and a better balance in the body, which automatically provides improvements in a number of areas, for example, cholesterol, liver function, blood circulation and blood sugar content. You will experience a better night's sleep and a pleasant calmness in the body. There are no side effects by following a healthy diet plan and participate in our daily activities!
2-4 days BEFORE the program starts, you must cut down on your daily meals, and you should definitely not eat beef or lamb, and only eat chicken and pork modestly. All effervescent drinks should be avoided, also drinks with caffeine, and you should only drink alcohol in a very modest scale. When you start the program you should be ready for a different and much healthier diet experience.
Registration and payment is made at the reception, where we also record your weight, blood pressure, pulse, etc., and after completion of the program, we follow up on these measurements. You will also receive a short instruction about the program and what you should focus on.
Price for 1 week's full participation in our Health & Wellness for Body and Mind program is 12,000 Thai Baht, all inclusive. The price includes registration, daily participation in the program including all meals and drinks, herbal teas, water and all freshly squeezed fruit drinks ad libitum (no limit), introductory booklet and all daily activities. The price does not include accommodation. Of course we can give you a total price inclusive stay in a nice apartment or a nice house with or without private pool, depending on your wishes and family size. See our rental section.
If you have some expertise in health and wellness, and would like to be an instructor for a specific activity in the afternoon, then please contact the front desk, and we will use your support. The activity should of course be within our program framework, Health & Wellness for Body and Mind.
Activity Overview:
Time
Activity
Monday
Tuesday
Wednesday
Thursday
Friday
Saturday
6:00
Muscle stretching
x
x
x
x
x
x
6:15
Morning walk around 5 km
x
x
x
x
x
x
7:00
Fresh fruit drink
x
x
x
x
x
x
7:15
Morning swimming
x
x
x
x
x
x
8:00 and 9:30
Special breakfast
x
x
x
x
x
x
9:30
Yoga
x
x
x
x
x
x
10:45
Morning juice
x
x
x
x
x
x
11:00 qnd 17:00
Fitness and stretching
2x10 min
2x10 min
3x10 min
2x15 min
2x15 min
3x15 min
11:00 and 14:30
Massage 50 min

individual time

12:30 and 14:00
Special lunch
x
x
x
x
x
x
14:30
Special activity
Water aerobic
Health intro
Volleyball
Water aerobic
Ball & body
Body control
15:30
Afternoon cocktail
x
x
x
x
x
x
16:30
Extra program

see info board

18:00 and 19:00
Special dinner
x
x
x
x
x
x
You can also put together your own program
If you choose to assemble your own program, so you simply pay a participation fee of 1,500 Thai Baht valid for two years, and then you pay for the individual program activities that you participate in. We can also calculate a total price for a program that you put together yourself. However, everyone is welcome to participate in the morning walks at no charge. Other activities only after registration and payment.
Breakfast with drink 350
Yoga (per time) 200
Juice (per time) 150
Special lunch with drink 400
Other activities (per time) 200
Massage 350
Dinner with drink 400
Use also Apsara Spa & Massage, our luxurious Wellness Center
You are always welcome to visit Apsara when you have the time and inclination. It is located inside the VIP Chain Resort. See this article about Apsara Spa and Massage and read about our many different treatments. Even if you follow our general Health & Wellness program, you can always spoil yourself and your body with a few extra treatments of your wish.
See photos from the VIP Chain Resort and Apsara Spa and Massage: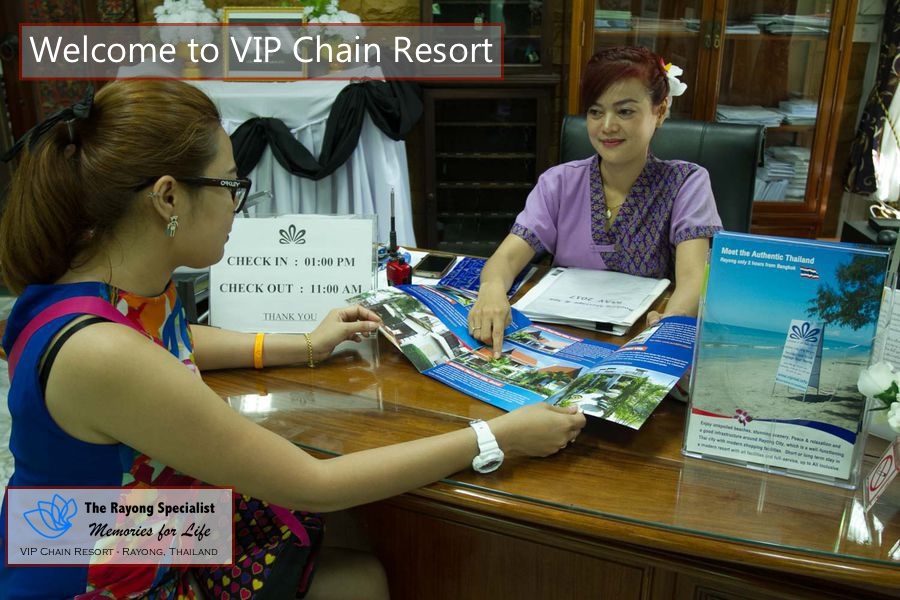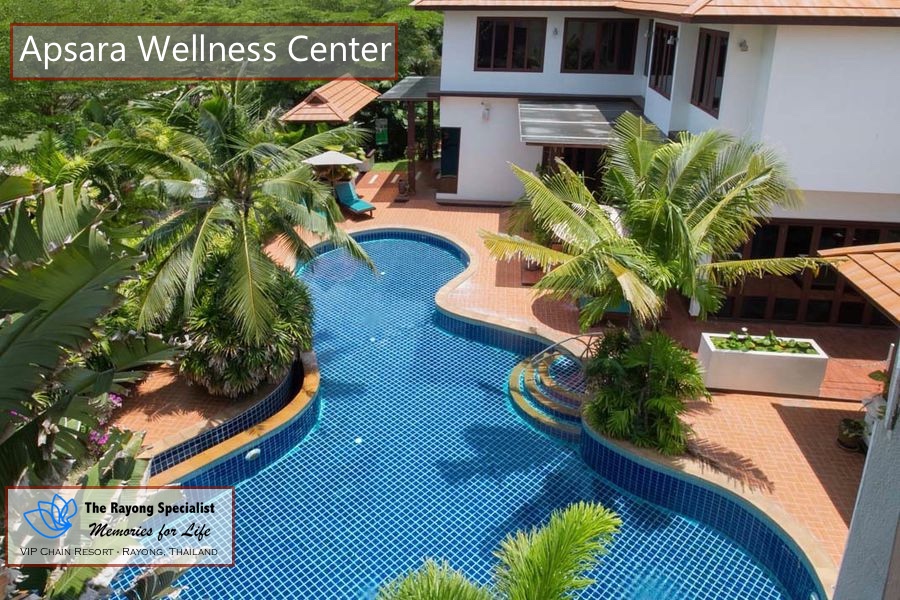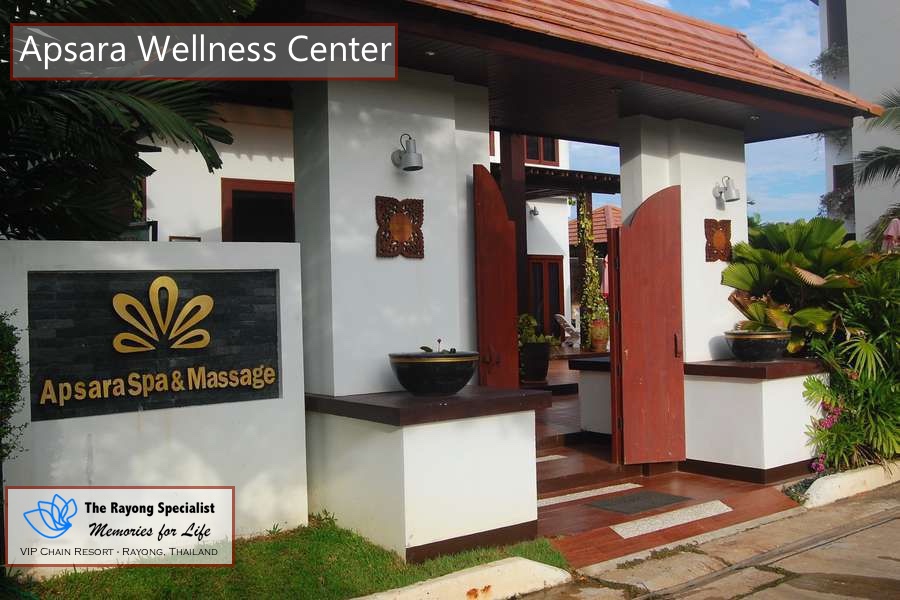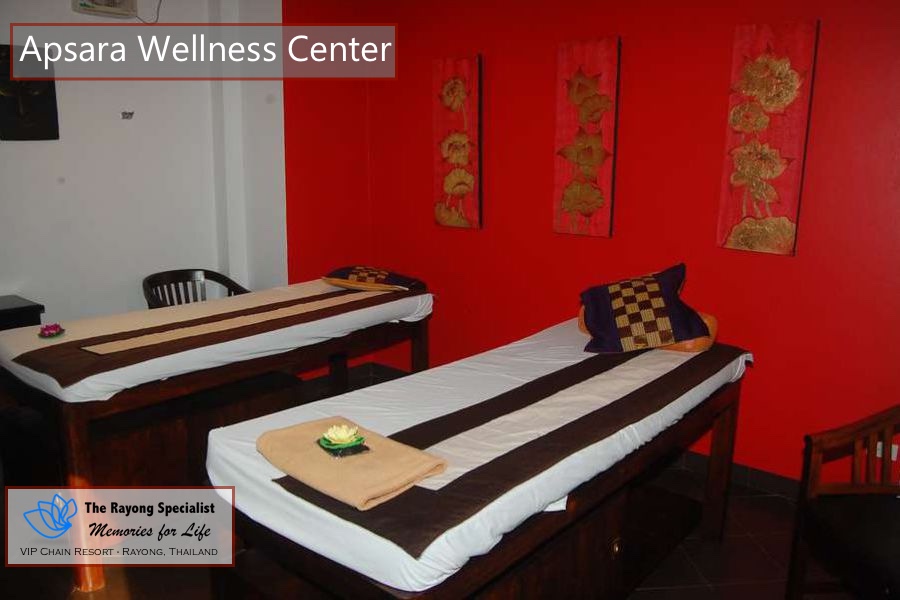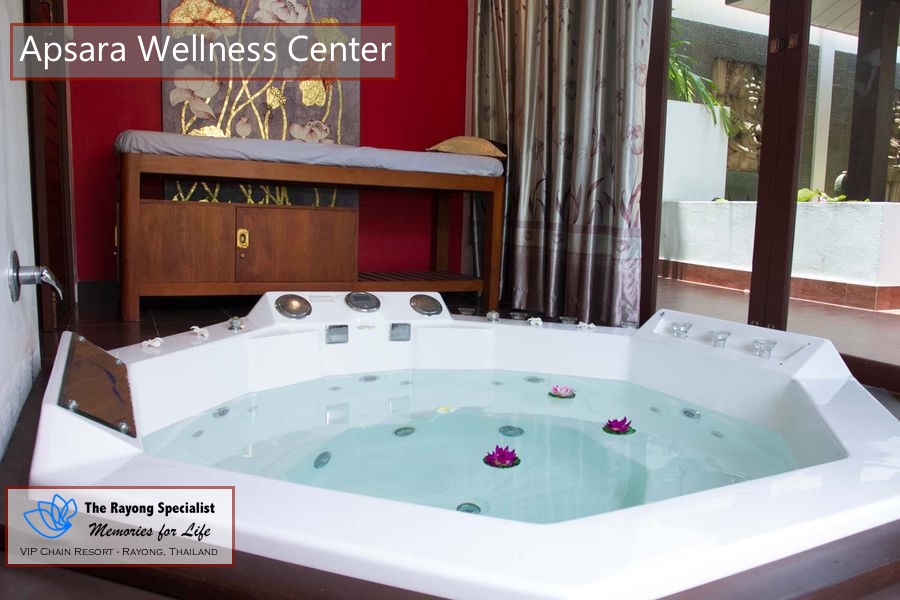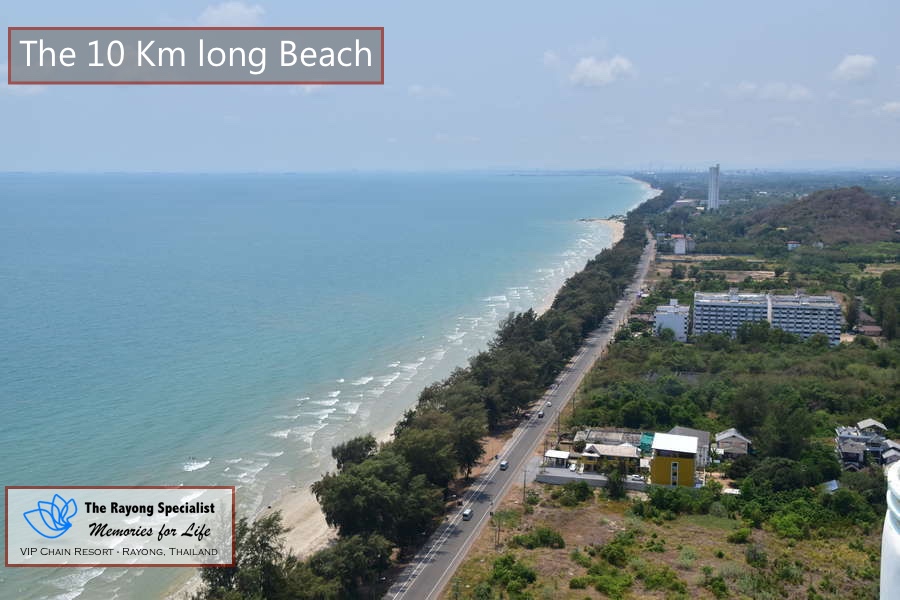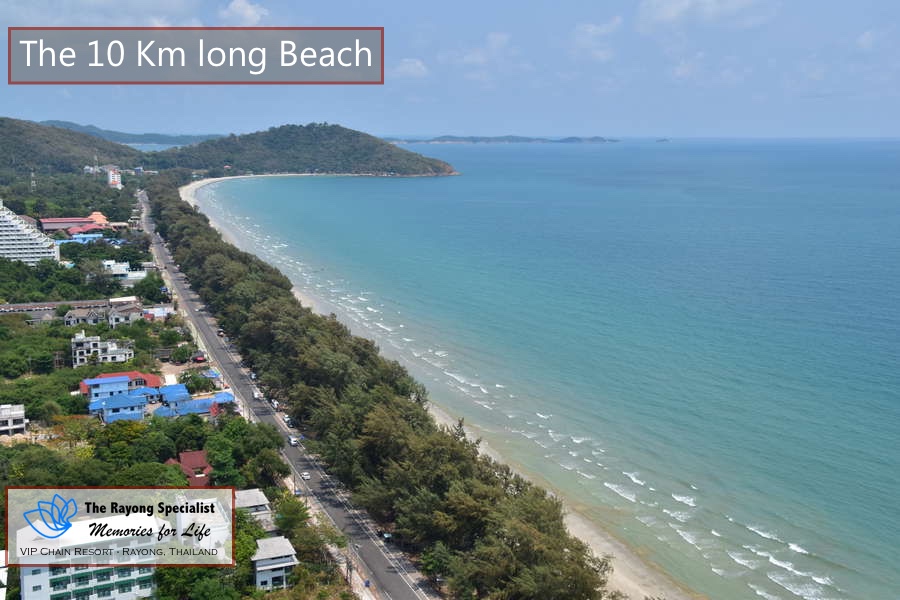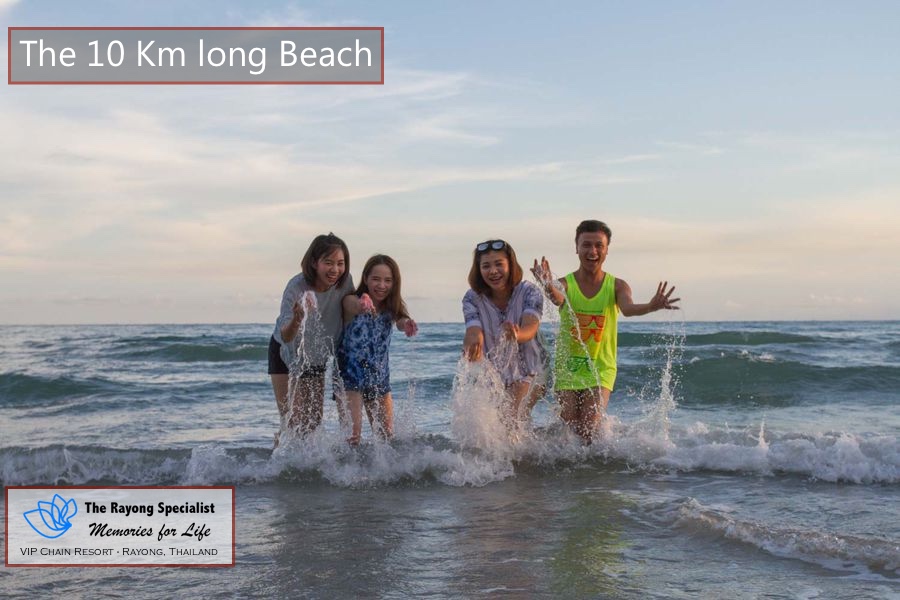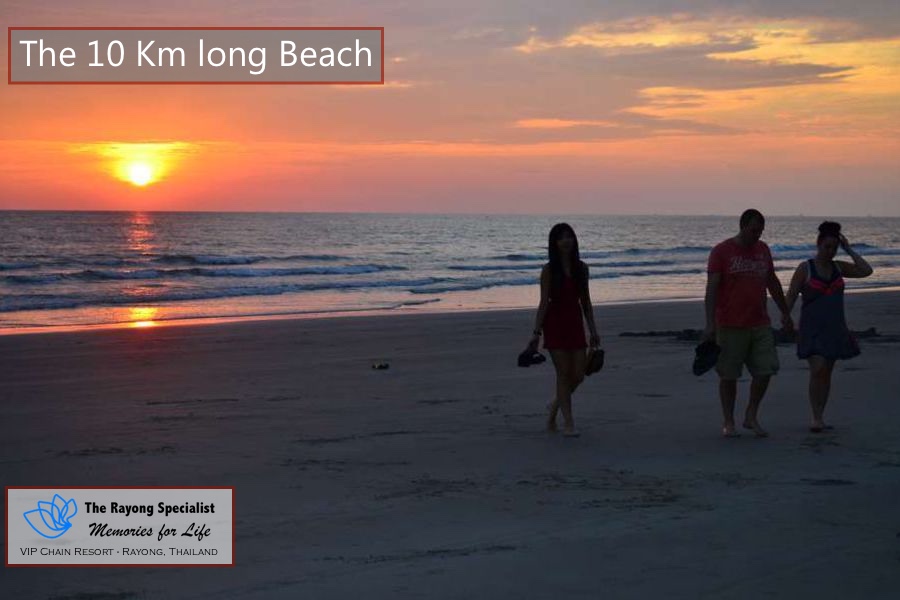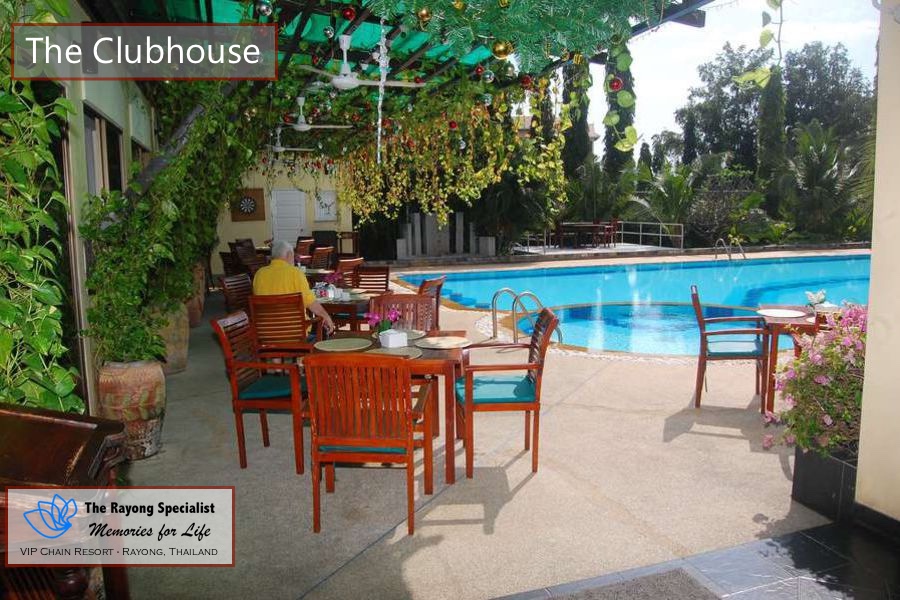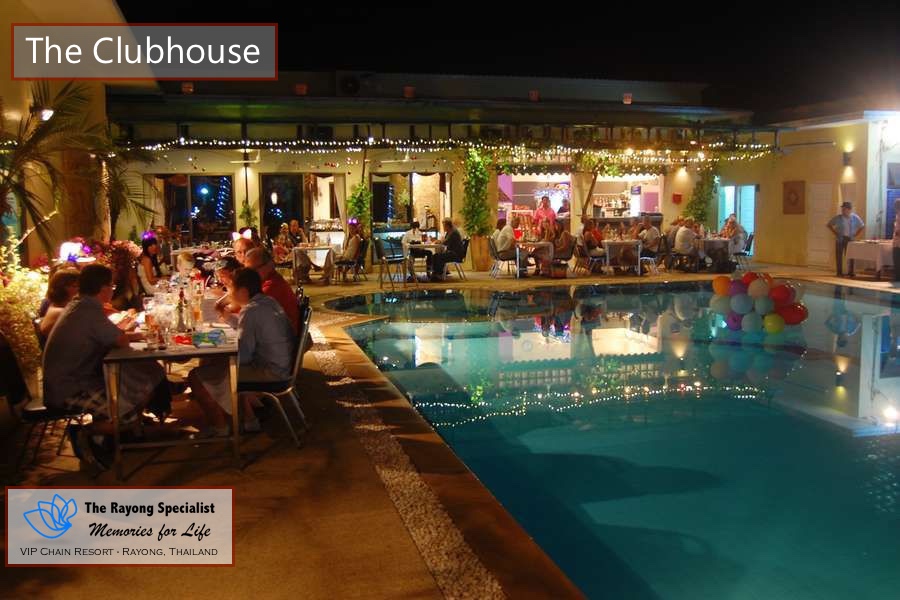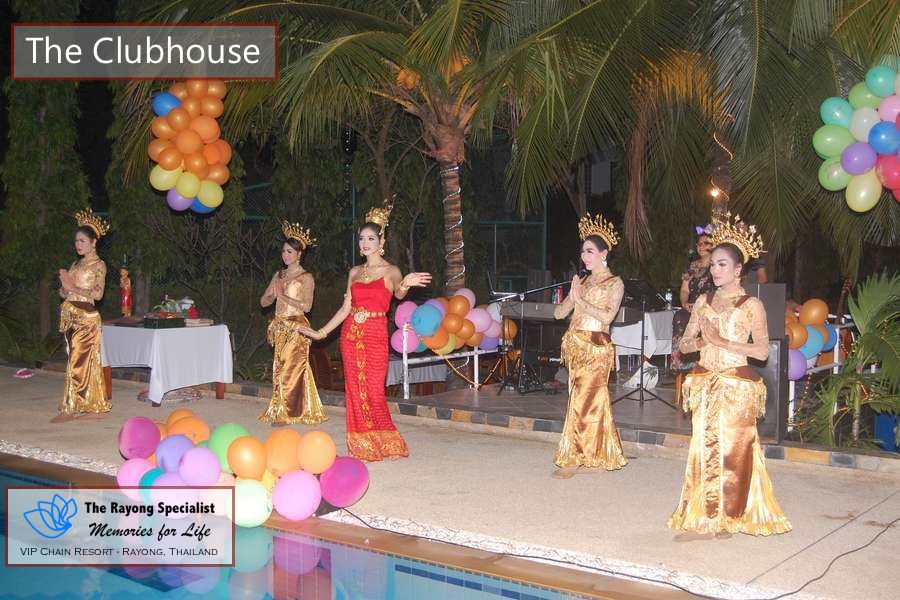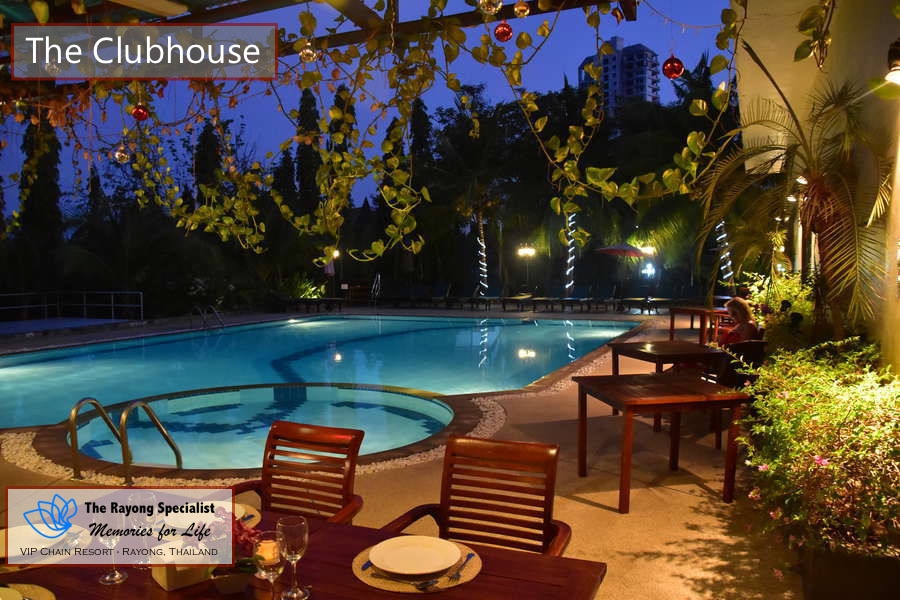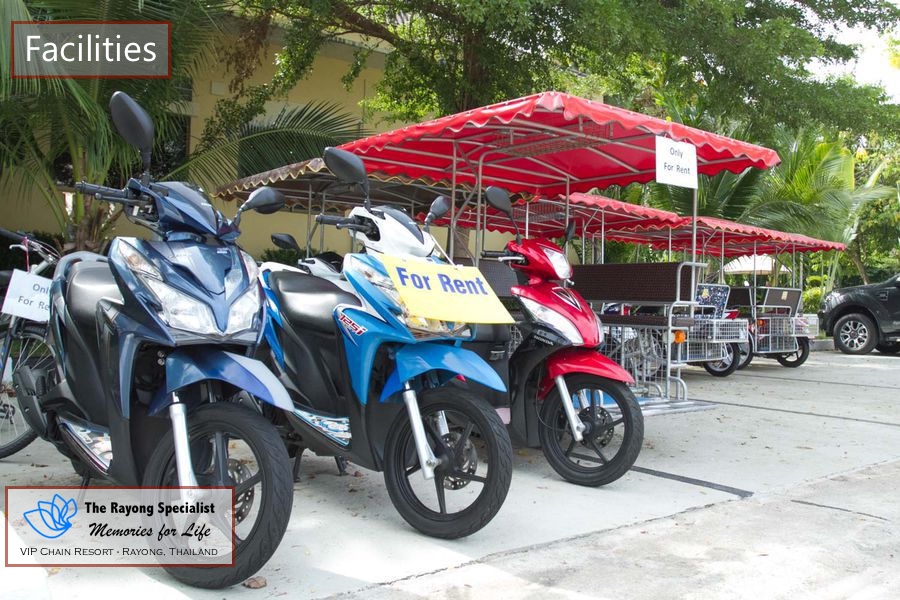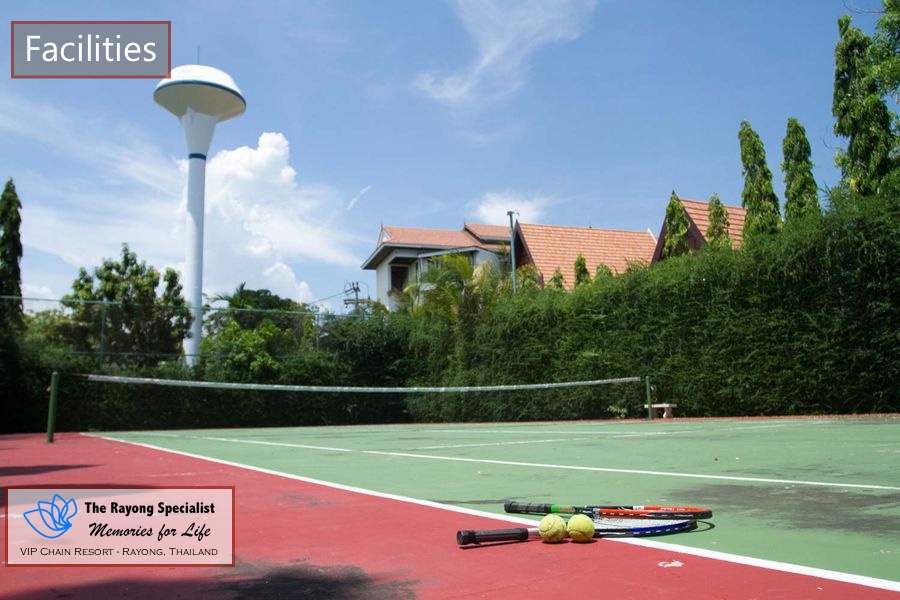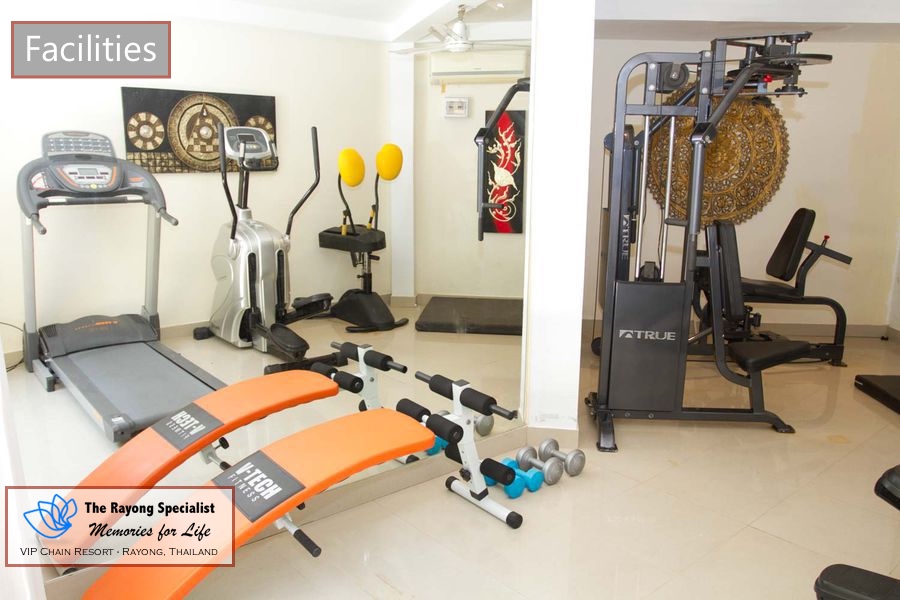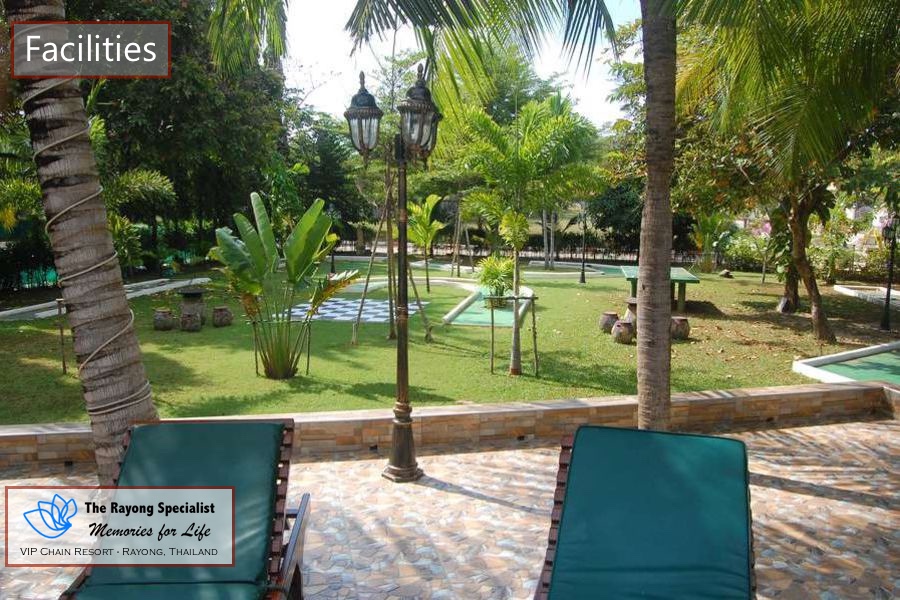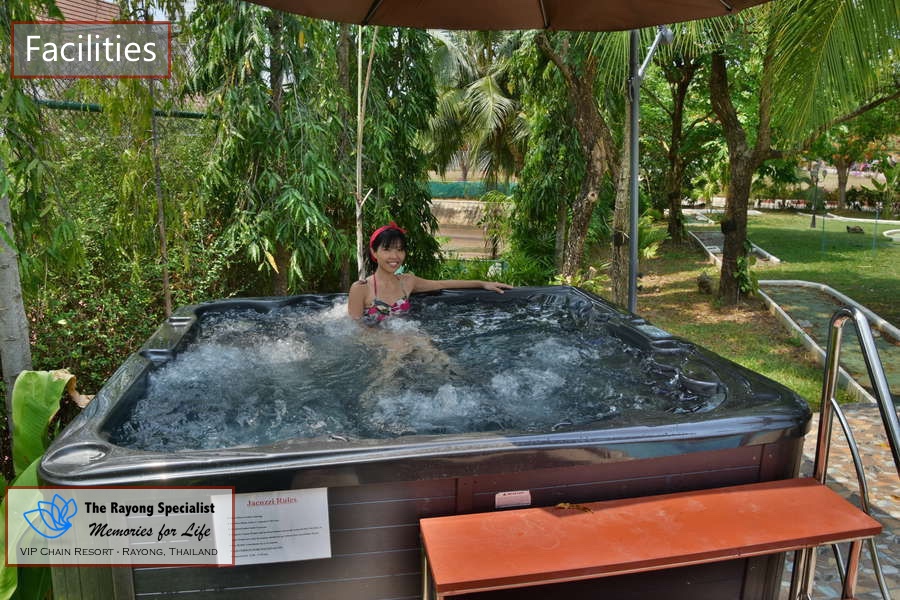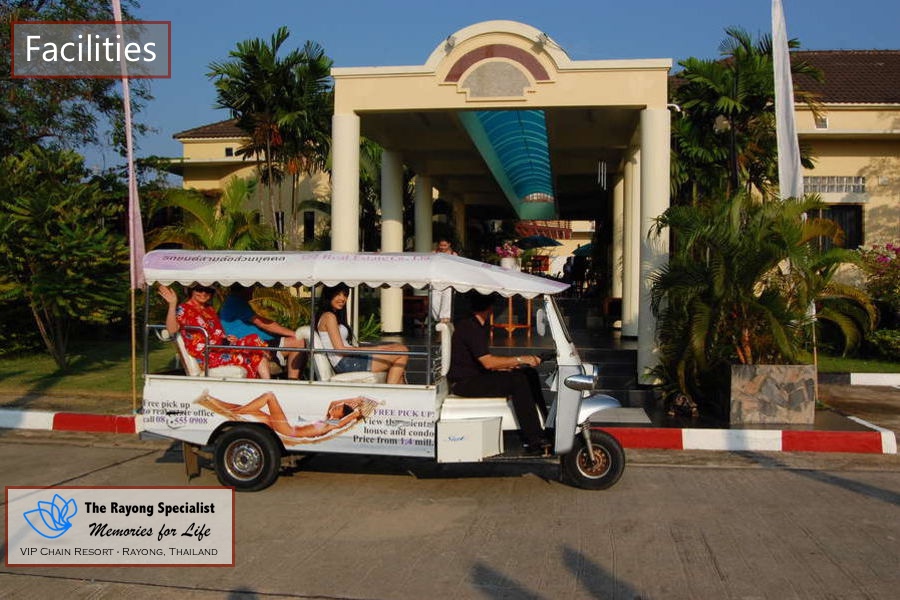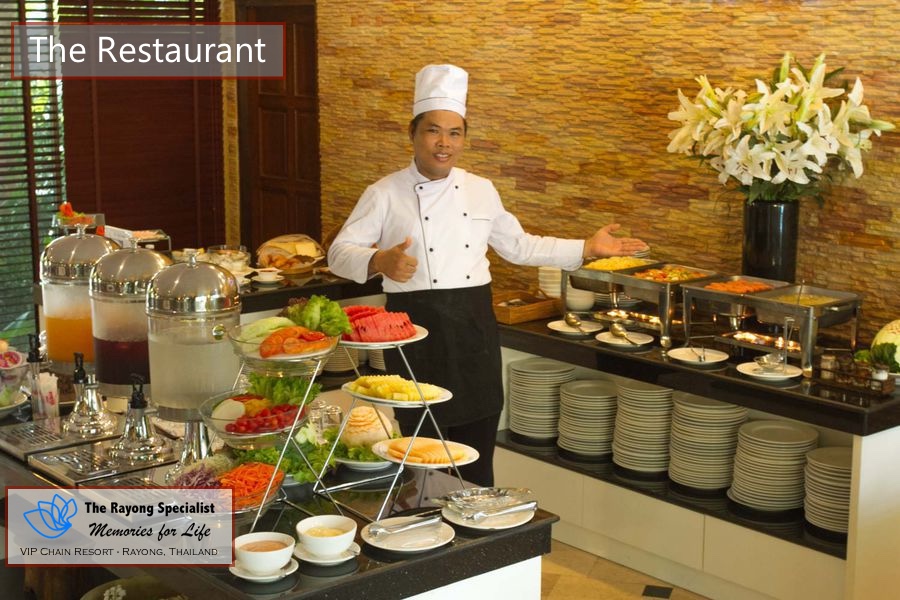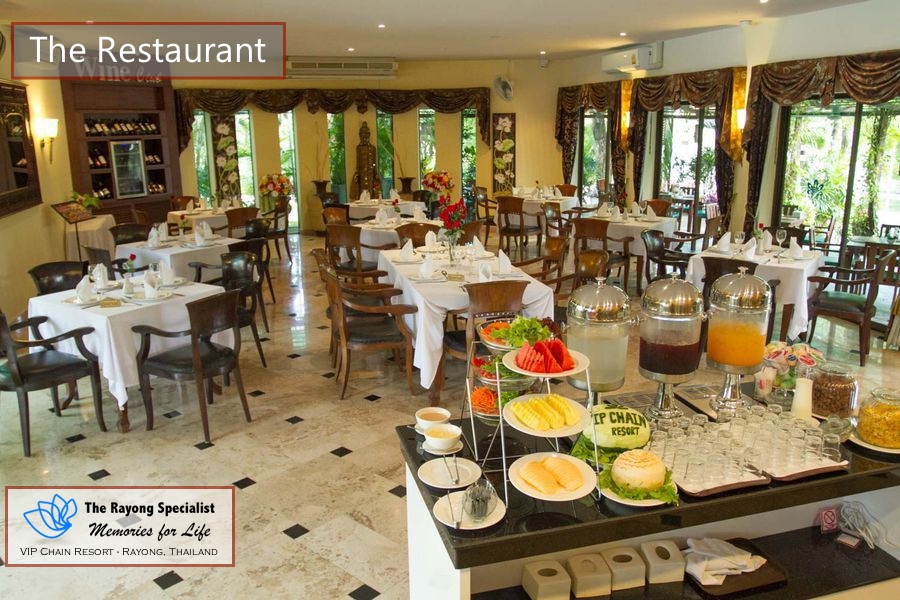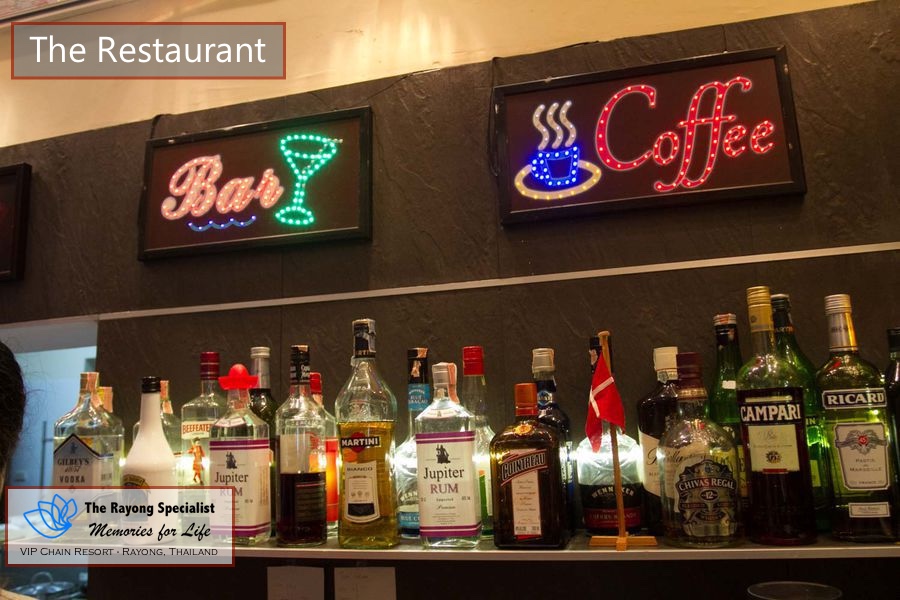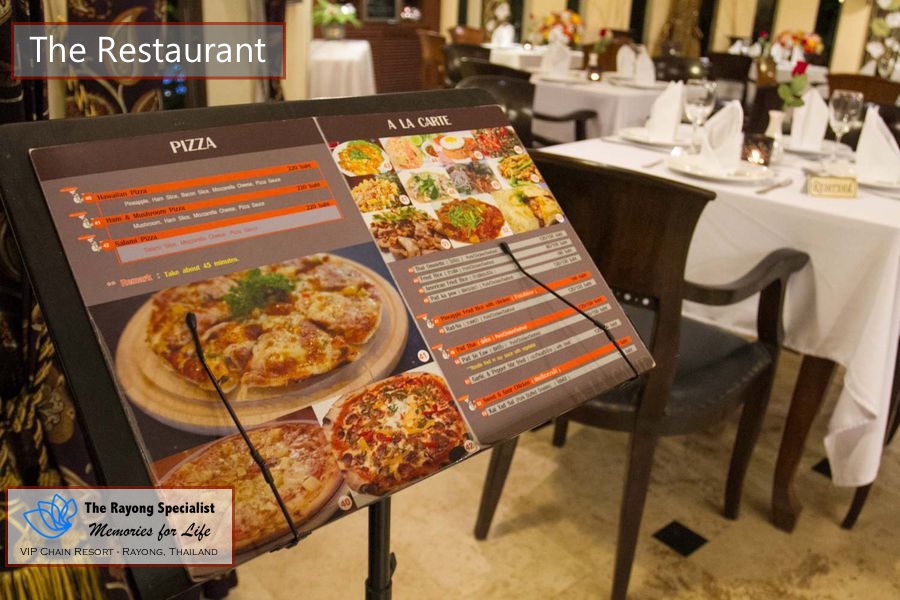 ---