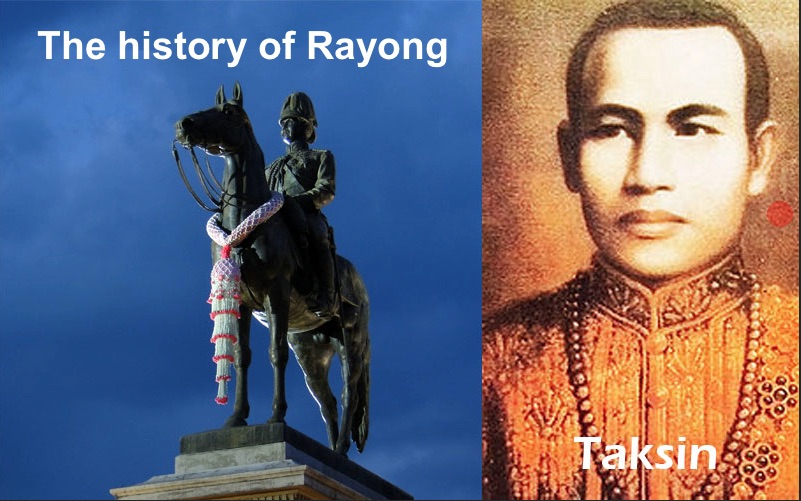 The history of Rayong
By VIP Real Estate Ltd In Rayong, The History of Rayong On February 3, 2016
---
The fall of the Khmer kingdom – the rise of Rayong
The history of Rayong dates bach to the 15th century where the great kingdom of Era Khmer had ruled since year 802 in the area that is today known as Cambodia. Before the 15th century most of Thailand was known as Ayutthaya, the great kingdom that ruled the area from 1351 to 1767.
Since 1238 the kingdom of Thailand has defended itself. While the threat from Khmer diminished, it grew from Burma. Several times the capital city of Ayutthaya fell, but the seconf time it happened was in 1766, when Rayong had a greater impact on the history of Thailand.
King Taksin
Praya Vajiraprakan fought his way out of Ayutthaya with only 500 soldiers on January 3, 1766. It's still a mystery how the managed that. He went down to Chantaburi, which is located to the east of Rayong. In Rayong he found great support and he built an army and a navy in order to take Ayutthaya back. On June 15 he attacked Ayutthaya with 5,000 soldiers, and after 7 months they had taken back control of the city. It should be mentioned that the Burmese army already had left and had gone north because of the threat from China. Praya became the king with the name Somdet Phra Chao Taksin Maha Rat, today known as Taksin.
Eftersom Ayutthaya næsten var jævnet med jorden opbyggede han en ny hovedstad i Thonburi, der er en del af Bangkok, som vi kender i dag. Han hedder også kongen af Thonburi.
Known monuments for Taksin
A statue was raised in Rayong 12 meters long and 3 meters tall. It's located in the  Wat Pa Pradu temple, which is the oldest in Rayong, and even one of the oldest in Thailand. The statue is a bit special, because it's resting on the left, while it's more common to rest on the right.
Wat Pa Pradu - Taksin statue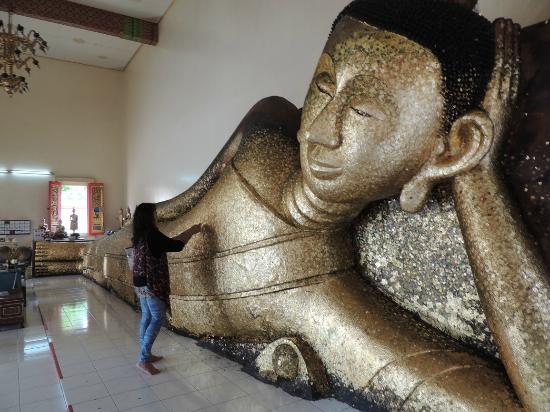 King Taksin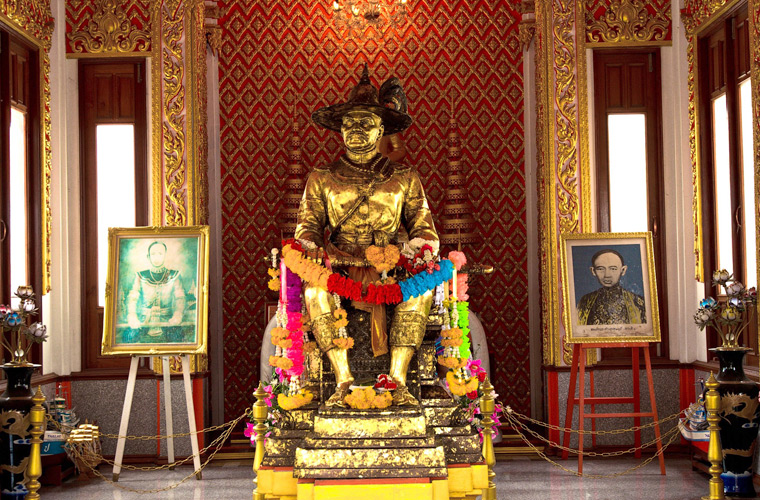 Era Khmer kingdom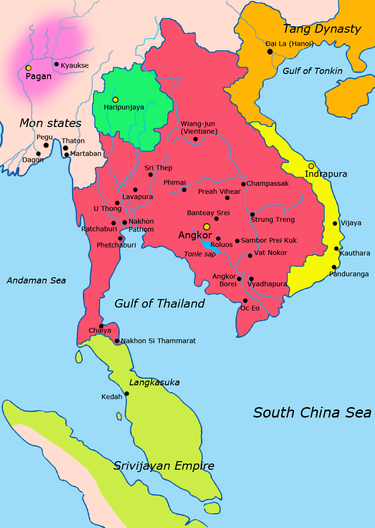 Ayutthaya kingdom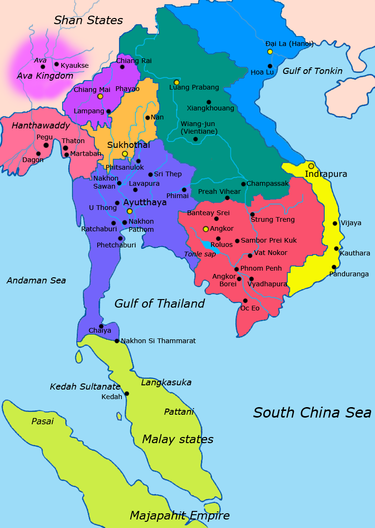 Thailand today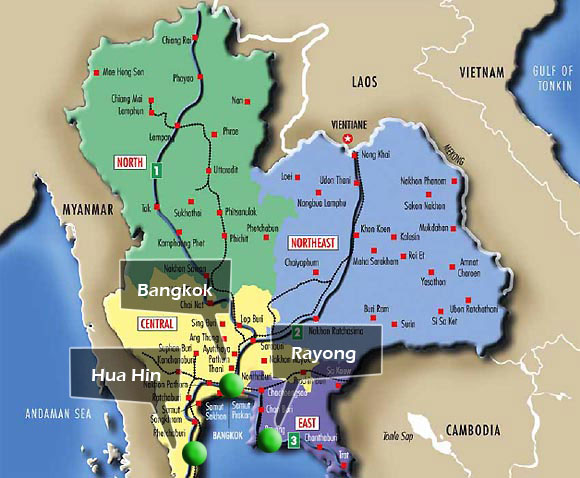 ---