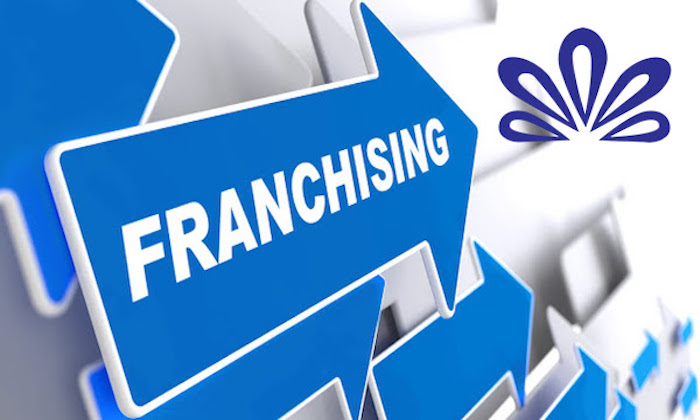 Franchising – Be part of our success
By VIP Real Estate Ltd In Buy Property in Thailand, Invest in Thailand, Investment Details On May 25, 2017
---
VIP Real Estate introduces brand new concept in travel and real estate in Thailand – First franchise store introduced in July 2016.
The former Danish top travel agent, who established one of Europe's biggest charter travel bureaus n the late 1990, Jens Brochner Nielsen, who was originally educated as accountant, came to Thailand in 2004 after having sold his travel empire to one of the World's biggest tour operators.
He established D2 Real Estate with an early retirement in mind and just having a small sideline in real estate. Time would tell that D2 Real Estate's activity rapidly grew, and in 2007 Jens Brochner Nielsen took over V.I.P. Real Estate Company which was established in 1988 by some of the most prominent business people in Thailand.
VIP Real Estate has through the years built a large number of high rise condominiums and housing projects. Today the group consists of no less than eight fully separated, highly specialized companies with activities in real estate, property management, investments, developer, interior design, furniture and home decoration, operation of restaurants ,spa and wellness center.
The companies have several certifications such as Thai Standard certification in Property Management, real estate licensed company as well as a number of international licenses such as certified international property specialist membership in several organizations, Such as Thai Real Estate Organization, Thai Condominium Association, Thai Chamber of Commerce, In the other hands also international membership in FIABCI, ICREA, CPIS, NAR, the American National Association of Realtors.
The latest initiative from Jens Brochner Nielsen is the establishment of a franchise project in travel and real estate. The first master store will found it on On-Nut Road in Bangkok, five minutes from Suvarnabhumi Airport by take place in the Paseo Community Mall /Toyota TBN.
The franchise concept will be very streamlined, and future franchisees will be completely bound to an entirely new and innovative concept. The concept focuses on local real estate, rent & lease of vacation homes, residents for senior, sale of vacation homes in the beach areas, as well as an investment concept where customers can buy vacation homes with a guarantee for renters in a period of up to ten years and with return of maximum to seven percent per year. The concept will primarily focus on the Thai market with an expectation that about 80 percent of the prospects will be Thai citizen, and 20 percent foreigners.
The offer will be include package tour with bus for weekend trips to nearby beach areas, self-drive where guests can book an overnight at the beach for long weekends, and short- as well as long-term booking of vacation homes and apartments. The vacation spots have full service on site.
In addition, a completely new concept within real estate, focusing for the local peoples areas under the concept 'Do it yourself'. It has been observed that most Thai property owners do not want to pay commission to the real estate agents. D2 Holiday and Real Estate introduces a brand new concept where customers can buy a marketing package which includes presentation in stores and also on Thailand's largest website for real estate by design of billboard to advertise the property sale. Afterwards, potential buyers themselves contact the property owners. If the property owner wishes assistance for making out a contract or help regarding land registration, this is possibly to add to the package, but the owners themselves perform the presentation and conclude the sales agreement.
The franchise concept would typically be aimed towards individuals who dream of a small and independent business. The concept focuses on having two employees working in an office alone. It provides a full marketing package for franchisees – a full concept so the owner of the franchise can focus on the most important thing; providing the customers with the best service.
Introduction price for a franchise project will be 250,000 THB then rising to 500,000 THB. The price includes a complete shop fitting. Requirement for being a franchisee is being able to provide a location in a top ranked local shopping mall or community mall, which must be approved. It is also possible for the franchisee to receive advice on finding a good location.
In 2017 it is expected that six franchise stores will start within the vicinity of Bangkok, increasing to 25 within the succeeding two years, and afterwards establishment of stores in the provinces near Bangkok will follow.
---