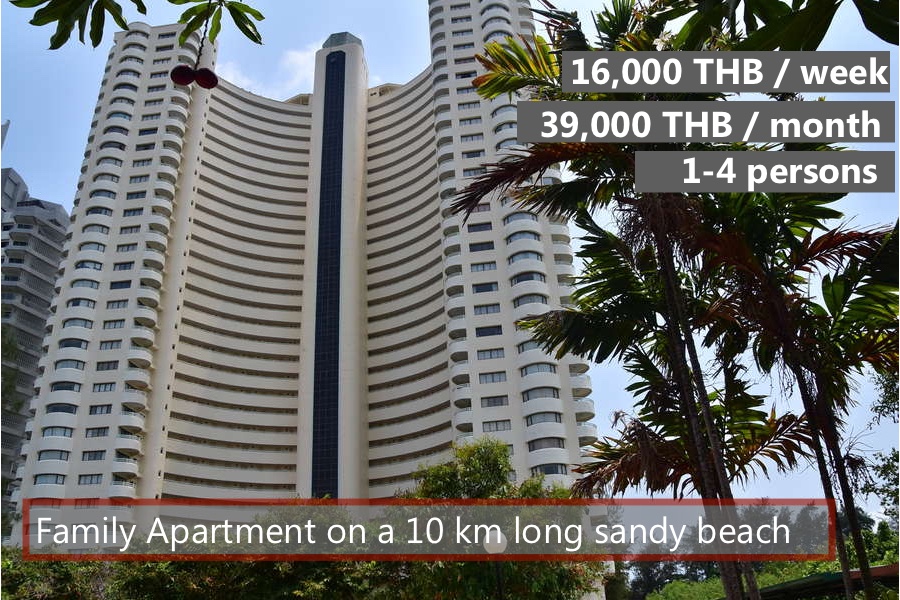 Rent a family apartment at a 10 km long beach in Rayong Thailand
This popular 32 story apartment complex offers many facilities such as tennis court, basket ball, children's playground, fitness, sauna, snooker, and large pool. There is beach view and there are several restaurants and an Italian Pizzaria within walking distance of the complex.
The apartment is well decorated and on the second floor directly at the beach. It has two bedrooms and two bathrooms and a small balcony. There is a well equipped kitchen, air conditioning and TV/DVD.
Only 7 km to Ban Phe, and 15 km to Rayong city center. Two hours drive from Bangkok International Airport and 1 hour from Rayong Pattaya Airport. We recommend this apartment for a family with children or for 2 married couples.
---
Facts about VIP Chain Resort
---