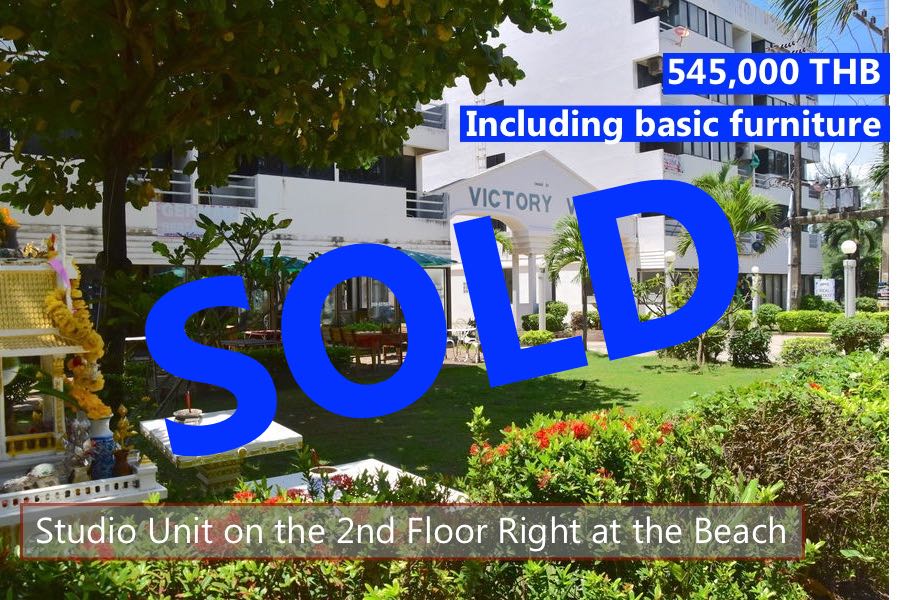 Condominium 20 meters from the beach in Ban Phe Thailand for sale
This extremely cheap studio apartment is located right at the beach road 20 meters from the beach. It has a small bathroom and a small balcony. Simple furniture is included and everything is fully functional and newly painted. Exceptional good offer for first time buyers.
The Rayong province is very popular for people who love authentic Thai culture, original low Thai prices, beautiful and quiet nature, and of course a 10 km long sandy beach with shady trees.
The Victory View Condominium is located right opposite the 10 km long sandy beach right across the beach road, no more than about 20 meters from the building.
There are well-assorted minimarts near the resort, and bigger shops and markets in the fishing town of Ban Phe six kilometers away. In Rayong city about 20 minutes away you will find both big modern shopping malls and department stores as well as several local markets.
You can also visit our big resort called VIP Chain Resort located nearby. Here you will find a great restaurant with both Thai and international food, and you can spoil yourself with spa and massage treatments in our Apsara wellness center – with a discount. If you want to explore the area, then there are many activities and attractions to choose from.
---